The Rheinischer Verein Amazonen
"The RV Dancing Troupe"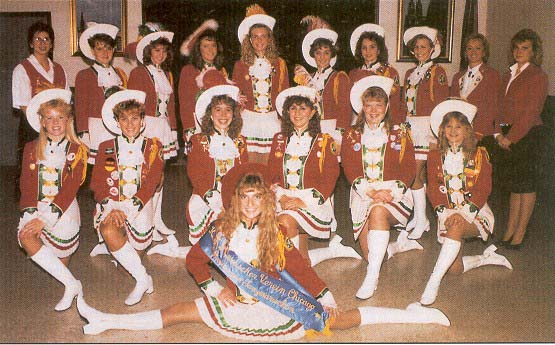 The RV Amazonen dance troupe is comprise of young women from the ages of 14 through 21. They perform both ethnic and modern dance numbers at all Mardi Gras functions. In addition, the group also marches in serveral parades and performs at other festivals through out the year.
Parent Club - Fanfaren Corps - Amazonen Corps - Prinzen Garde